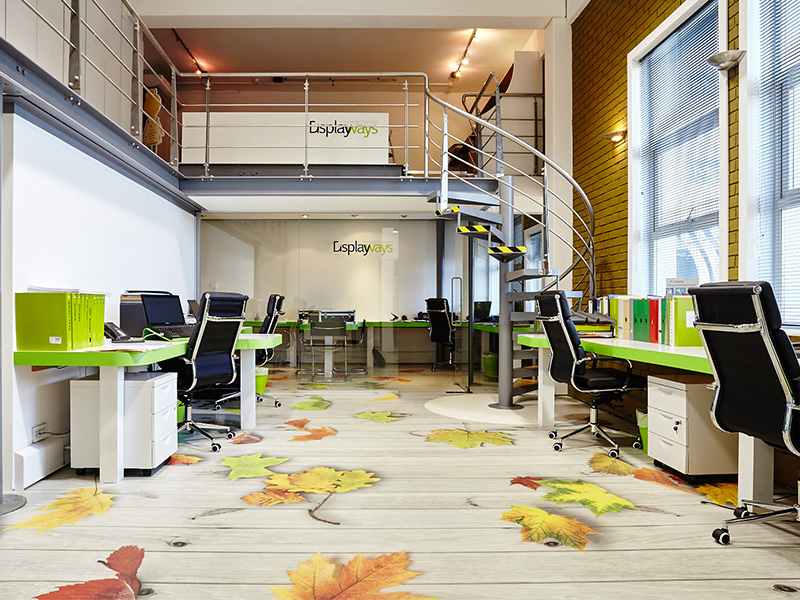 Displayways
(By Appointment Only)
16 Groton Road, London SW18 4EP
One of our graphic design partners, Displayways feature a tromp l'oeil DesignSphere floor in one of their office spaces. Please arrange an appointment to visit with the sales team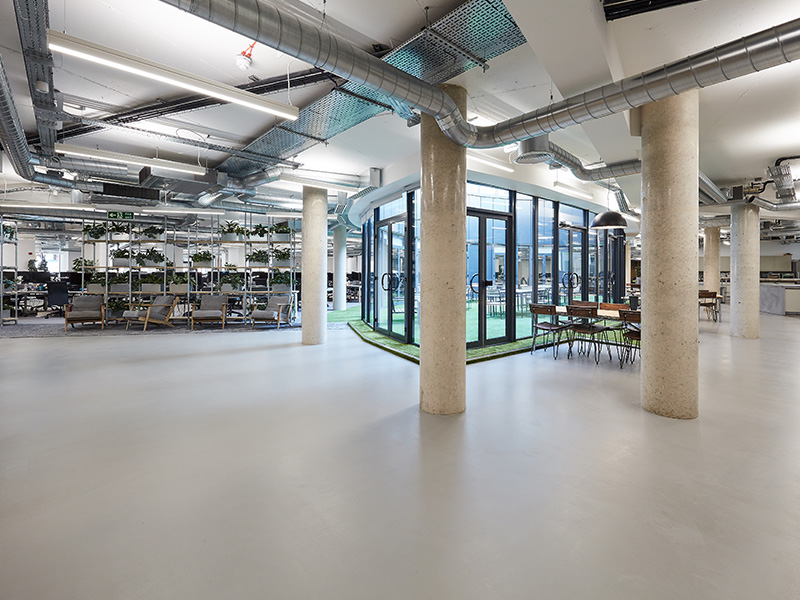 Merkle Periscopix (By Appointment Only)
Arc House, 82 Tanner Street, London SE1 3GP
This dynamic and busy office features Motion grey floors throughout the open plan space - as it is a working office space, visits can only be arranged by appointment with one of the sales team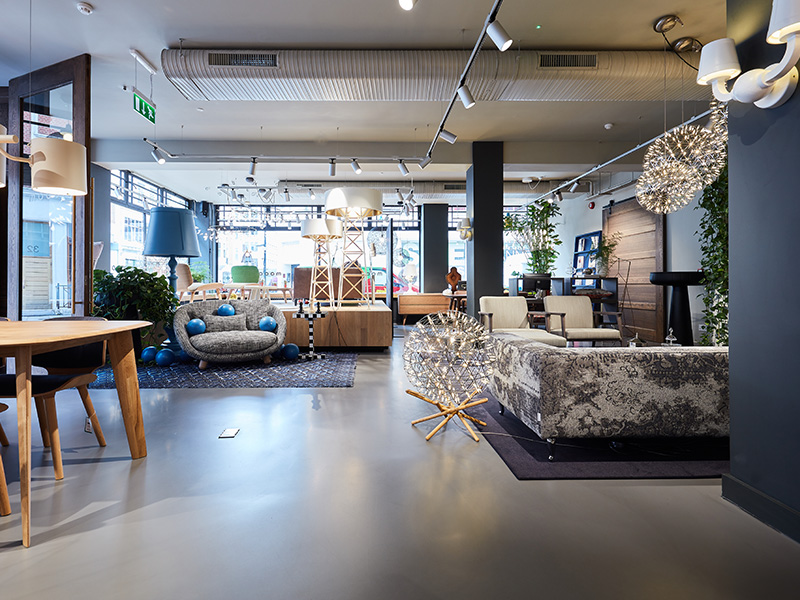 Moooi
23 Great Titchfield Street, London W1W 7HJ
Feel free to explore the stylish and elegant Moooi showroom - a brand we have been proud to partner with for many years… and their showroom features our floors thoughout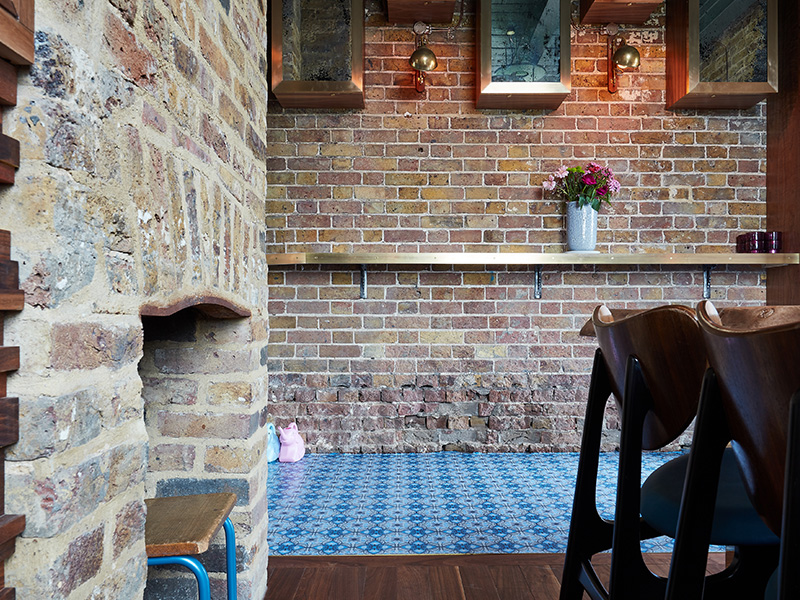 Ruby Violet
3 Wharf Road, London N1C 4BZ
An award-winning installation, featuring a bespoke tile pattern design on the client's DesignSphere floor - be sure to sample some of their amazing gelato whilst you're there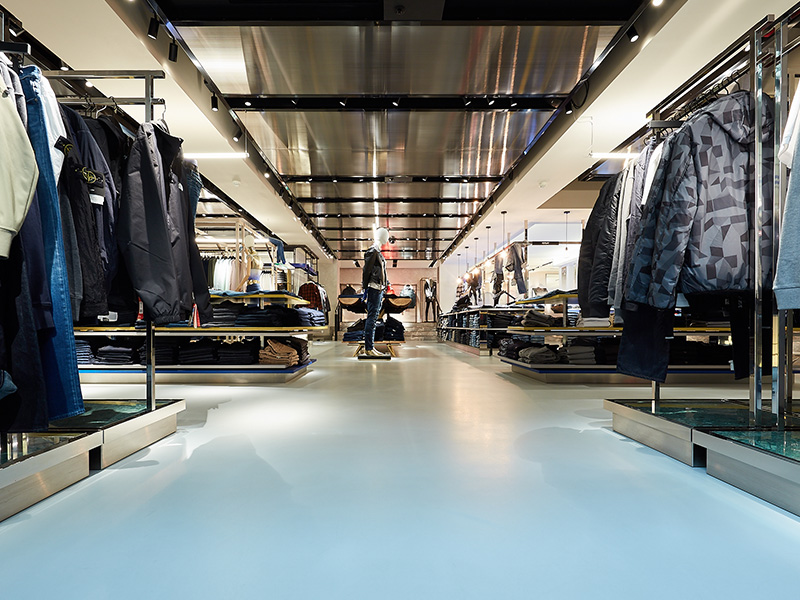 Harvey Nichols
109 - 125 Knightsbridge, London SW1X 7RJ
This London landmark now features not one but two Sphere8 floor systems on the Lower Ground floors - contact one of the team for a shopping trip/guided visit if in doubt!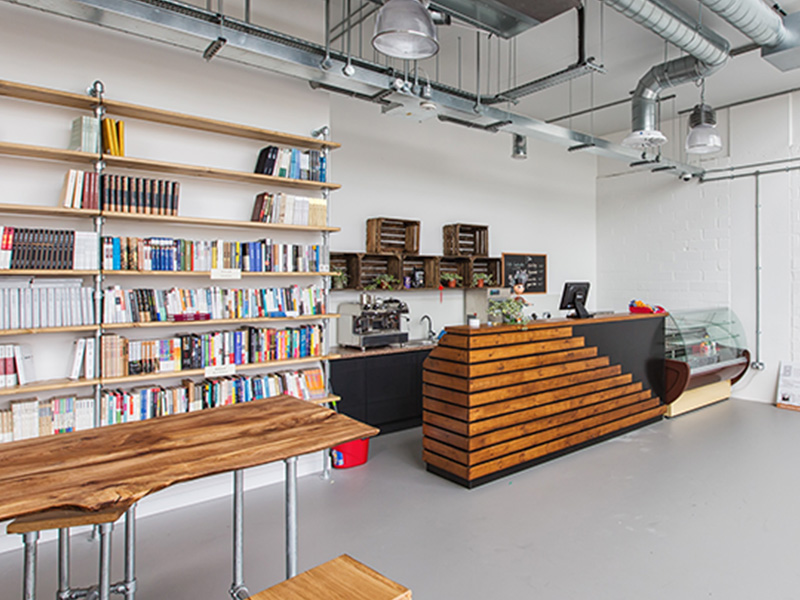 House of Phoenix
25 Wharf Street, London SE8 3GG
If you're over in South East London this is the perfect site to visit - a beautiful open plan space, coffee shop and bookstore on the banks of the Thames - a lovely site to view our ToughSphere floors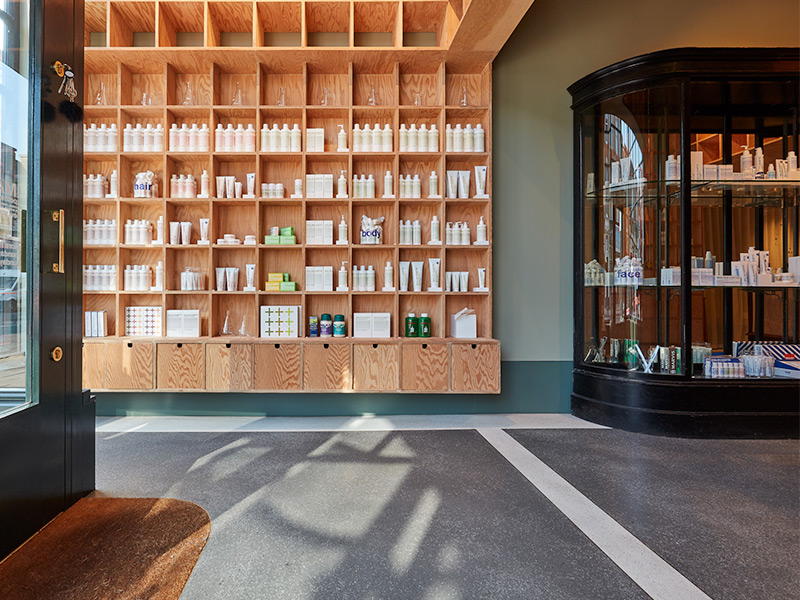 Malin & Goetz
146 Upper St, London N1 1QY
This stylish and chic Islington store features not one but two bespoke BrecciaSphere finishes – beautifully laid with gold trims to create an elegant and refined concrete effect floor, all made out of our poured resin and a range of aggregate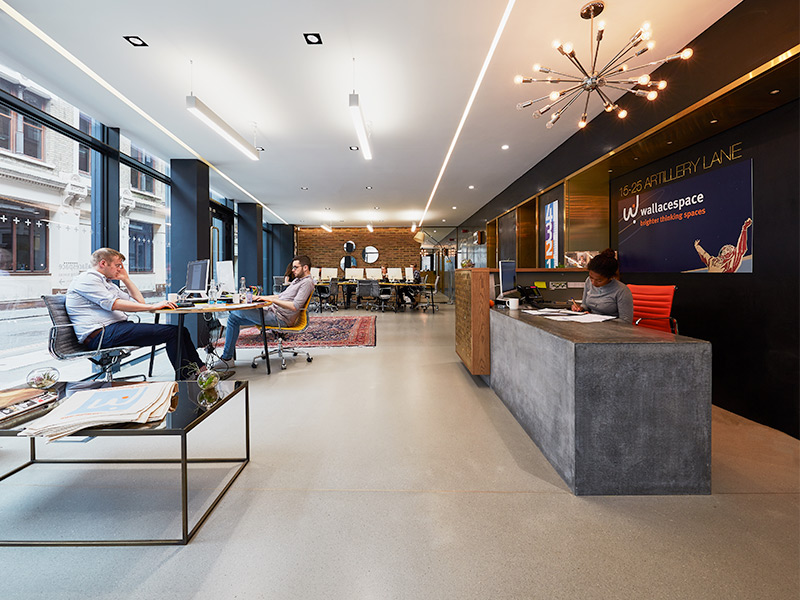 WallaceSpace Spitalfields
15 Artillery Lane, London E1 7HA
WallaceSpace offer a range of collaborative work spaces all over London – and their latest environment has Sphere8 BrecciaSphere floors in Ragstone throughout the lobby space. The perfect chance to check out an example of our terrazzo finish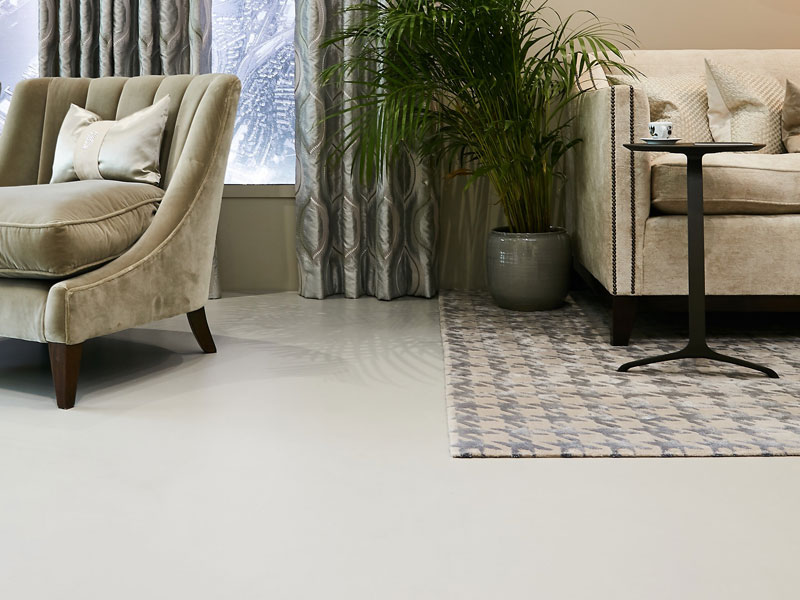 Beaufort Interiors Chelsea Harbour
3rd Floor, North Dome, London, SW10 0XE
Beaufort Interiors are award winning interior design specialists, furnishing manufacturers and retail stores. Their first ever showroom has Sphere8 LuxSphere floors in Motion Carbon Steel throughout the space.