Those who have checked out our Instagram feed know that every Wednesday we like to turn our eye to our resin wall finishes - it seems unfair that they get so little attention! Our floors are definitely what we're known for, but seamless surfaces are vertical as well as horizontal. It seems particularly unjust as our wall finishes are available in over 100 colours - so you have the chance to make a really unique statement. With so many colours to choose from it can be hard to focus on just one... so we thought we'd turn your attention to the "colour of the moment"... Millennial Pink!
This shade has been somewhere in the cultural sphere (!) for a while now, but it was summer 2016 that it really became a "thing". From fashion and design to advertising and branding, this vague type of pink seems to be everywhere and trend forecasters say it shows no sign of going anywhere soon. If you need an idea of where it came from look to Wes Anderson's The Grand Budapest Hotel from 2014 - since then varying shades of mid-pink have dominated the scene. This was confirmed by Pantone's Colour of the Year 2016 (Rose Quartz in case you missed it...) and its 2017 Colour of the Year is mysteriously named Pale Dogwood, but it is a similar peachy shade of pink. Factor in rose gold iphones and celebrity's interior schemes and there is no escaping it!
© Sphere8, 2022
However, as with all things, the tide is turning - and just last week an article came out lamenting the fact that not every pink is "Millennial Pink". The huge range of salmon, apricot, rose, blush and grapefruit hues can't possibly all be the same colour - but at Sphere8 we don't think that matters! Whatever shade of pink you settle on, trending or otherwise, it can be the perfect addition to a stylish but timeless interior. If in doubt, look to Sketch in Mayfair which has featured a dramatic pink dining room for years before it became cool - and its chic, grown-up aesthetic proves that pink doesn't have to be childish or overly feminine. In fact pink was, until the mid 20th Century, considered a masculine colour (think a diluted version of military-inspired red) whilst blue (from the Virgin Mary's lapis lazuli robes) was for girls!
Our offering of pinks at Sphere8 include a huge range of shades - from the very on-trend Rose, Rouge, Peach and Apricot to the vibrant and blue-based Bubblegum, Fuchsia or Violet - but all of them are versatile enough to work in any space. Whether choosing a sepia almost brown-based pink for a rustic aesthetic, or a dark and warm terracotta pink to make a statement, you can create a warm and inviting space that transcends any "colour of the moment" trends.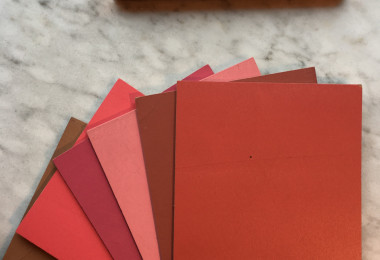 © Sphere8, 2022
If you're in any doubt, check out House and Garden's latest piece on the power of pink... http://www.houseandgarden.co.uk/interiors/pink-rooms for inspiration on how to use pink in your interiors. We sometimes need to remind our clients that Sphere8 wall finishes, whilst waterproof, are not just for bathrooms and we've had so many successful projects with statement walls in living areas, Sphere8 wall finish splashbacks in kitchens and even resin-covered joinery creating beautiful bespoke counters and surfaces.
To find out more, explore the full colour range, or see our wall finishes in situ, call one of the team to arrange an appointment at our London showroom - even if you're looking for any colour but pink!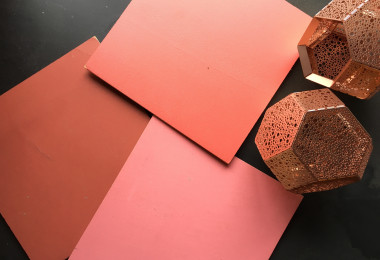 © Sphere8, 2022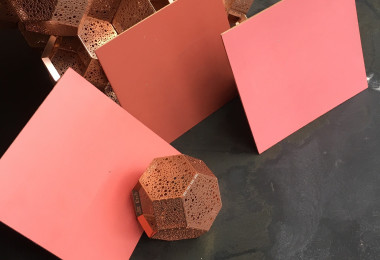 © Sphere8, 2022